Teaching:
Fall 2017: ME 252- Applied Mechanics Dynamics.
Fall 2018: ME 395- Fluid Mechanics 1.
Spring 2019: ME 599- Advanced Computational Fluid Dynamics (CFD)
Fall 2019: ME 499/599- Cardiovascular Fluid Mechanics.
---
Outreach:
Our group is actively involved in outreach activities to promote STEM education. We enjoy working with the younger generation. Flagstaff is the first STEM community in America. We are committed to working with local students to support and promote STEM education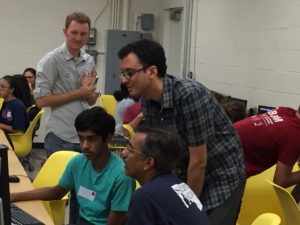 Flagstaff Festival of Science:
Dr. Arzani's talk at Flagstaff Festival of Science (9/26/18) about "Using computers to assess disease risk" was very well received by the general audience.
Full STEAM Ahead:
As part of STEM CITY's Full STEAM Ahead program, Dr. Arzani led a workshop for 7th Grade students of Sinagua Middle School's MIT-e program (Middle School Institute of Technology and Engineering). We discussed fluid dynamics of COVID-19 spread and played around with 3D inhaling/exhaling airflow and droplet transport simulations in ParaView (2/10/21).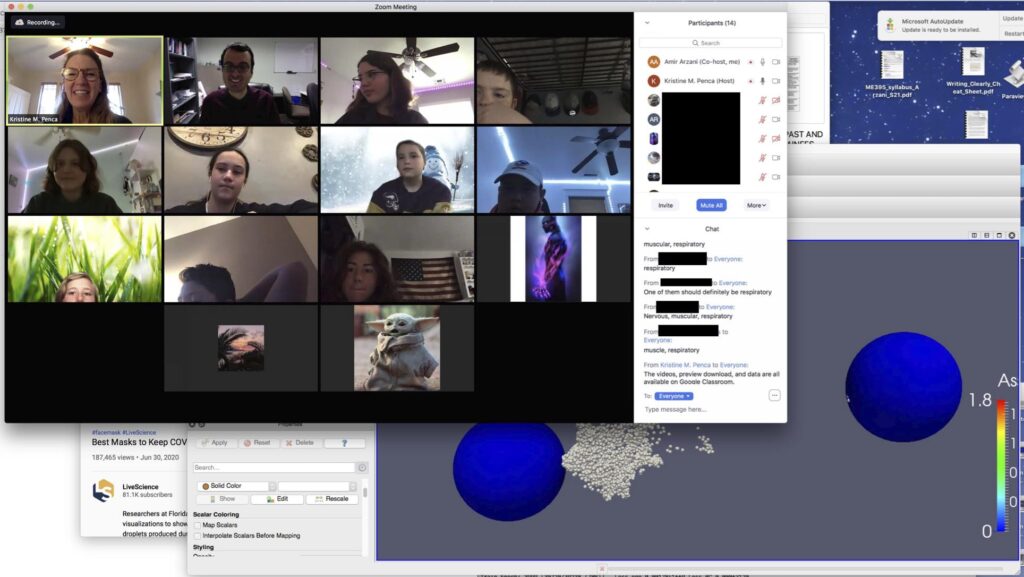 Local K12 teachers:
Please contact us if you are involved in STEM education or you want your class to visit us.